Now that the engine computer system of the new LT5 has been unlocked, we will see lots of Corvette ZR1s making monster power.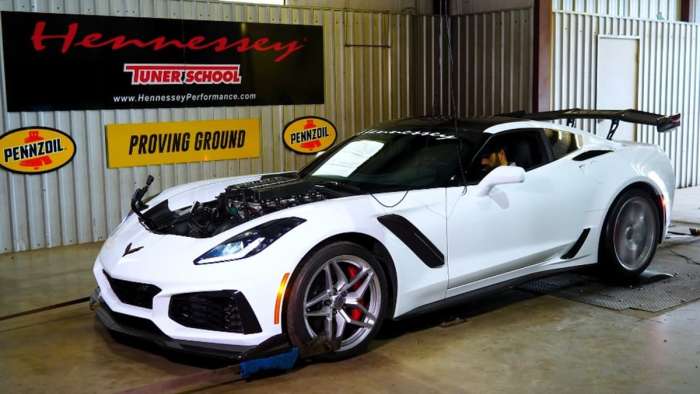 The C7 Corvette ZR1 is the most powerful road-going car that
Chevrolet
has ever offered, with the supercharged LT5 producing 755 horsepower and 715 lb-ft of torque. Those numbers make the new ZR1 the third-most-powerful American production road car ever, trailing only the 2018
Challenger
Demon and the 2019 Challenger Hellcat Redeye, but until recently, the newest supercharged Corvette wasn't being modified for big power like the competition.
That has all changed with the now-unlocked engine computer system of the new LT5 and the folks at
Hennessey
have put together a great video showcasing one of their upgrade packages in action on a new ZR1 on the dyno.
Hennessey Builds the C7 Corvette ZR1 to Over 1000 Horsepower