The 2020 Chevy Bolt EV is about to be released, and with the new battery, we should see new DC fast charging speeds. Let's look at some of the most likely predictions.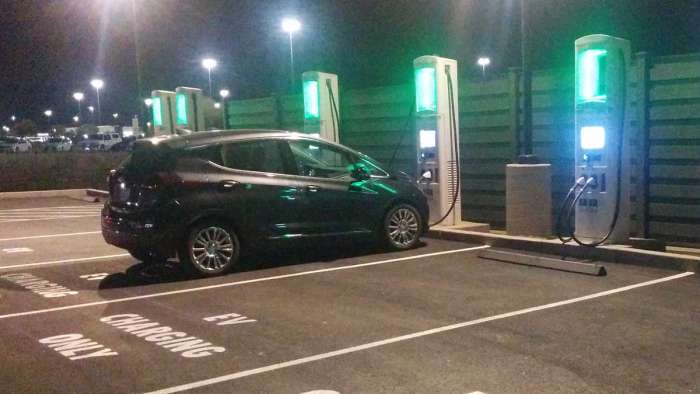 The 2020 Chevy Bolt EV will soon be available. Overall, the changes appear to be modest, but GM did announce that the 2020 Bolt EV would see a 20-mile range increase with what appears to be different battery chemistry. One of the few remaining questions is what its DC fast charging rate will be. In this article, I will explore the possible charging rates we can expect, and how those rates will affect the 2020 Bolt EV's drivability and use cases.
First, I must emphasize that despite being a critical metric used to assess electric vehicles, these DC fast charging rates aren't actually all that important. More than 90% of a typical person's charging will be done at home or work (while they sleep or do other, more productive things), and even on the rare occasions when an EV owner takes a long trip, charging sessions typically coincide with bathroom, meal, or shopping breaks.
2020 Chevy Bolt EV DC Fast Charging Predictions