An image from a patent filing shows a C7 Chevrolet Corvette with high tech doors that open and close themselves, and while it seems too late in the current generation for this technology to arrive, it makes sense for the long-rumored mid-engine C8 to utilize this feature.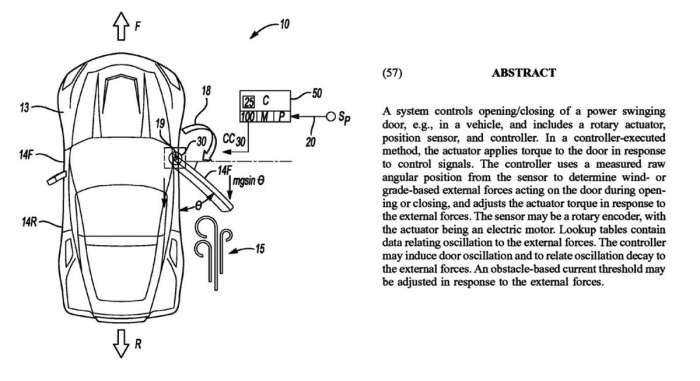 The image above was first shared to the enthusiast forum of
MidEngineCorvette.com
from the General Motors patent filing and in it, we see a detailed diagram that focuses on the passenger's side door of a current Chevrolet Corvette. In that forum post, there is also a brief-yet-detailed description of how the "power swinging door" works in relation to dealing with vehicle angle, wind or objects in the path of the door, which we have also included in the image above.
Mid-Engine Chevrolet Corvette Could Have Power Swinging Doors