Ford Motor Company sold 72,102 F-Series trucks last month, marking the ninth-straight month in which more than 70,000 full-size trucks have been sold and making it very clear why the American automakers are focusing on trucks and sport utility vehicles rather than small and mid-sized sedans.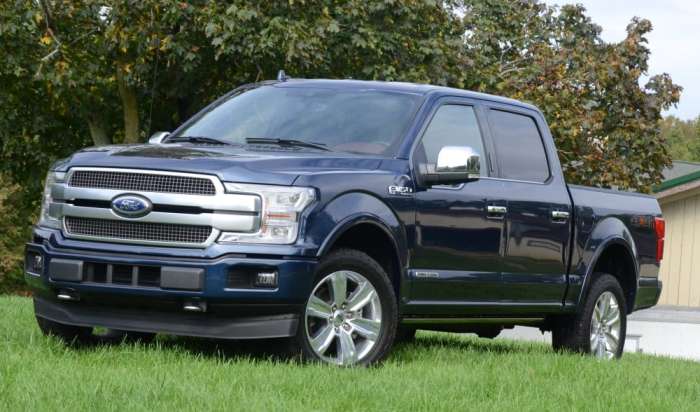 Ford Motor Company, General Motors and FCA are all leaning away from small cars to focus on trucks and sport utility vehicles, and the F-Series pickup leads the examples of why this is a good move. Ford sold 72,102 full-sized trucks in November, marking the 9th-straight month in which the marketís bestselling vehicle has topped 70,000 units. Unfortunately, they will not top 1 million units this year (which I speculated was possible earlier this year), but they are likely going to finish up around 900,000 units.
2018 Truck Sales through November
Through November 2018, Ford has sold 821,558 F-Series pickups, up 1.8% from the first 11 months of 2017. The Ram full-sized truck has moved 476,825 units, up 5% and the Chevrolet Silverado lineup has moved 424,403 units, up 1.4%. The Toyota Tundra is also up 1.6% this year with 107,042 units sold.
Ford F-Series Highlights Why American Automakers are Focusing on Trucks