Chevrolet is improving the towing experience with several changes to the 2019 Chevy Silverado 1500. Will towing be the next deciding factor for pickup truck buyers? Sixty percent of potential buyers say towing plays a key part in their decision!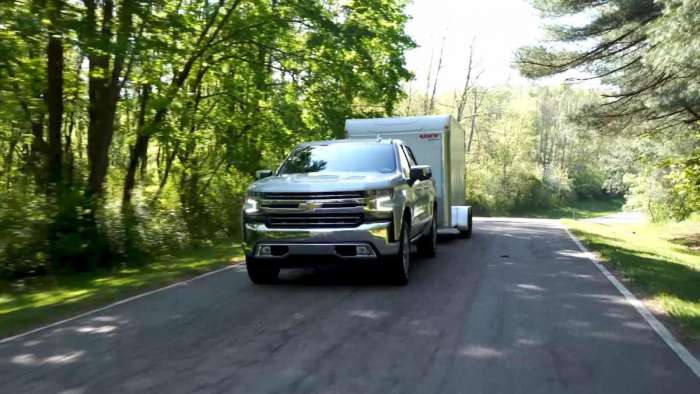 Chevrolet is upping the ante in the pickup truck wars, vowing to make the
2019 Chevrolet Silverado
the most convenient and easiest truck to handle towing. Many pickup truck owners use trailers regularly, for work and for outdoor activities and ease of trailering could be a huge deciding factor for truck buyers.
Chevrolet will use the 2019 Silverado 1500 to introduce several different levels of towing features, making it easier for buyers to decide what is most appropriate for them. All light-duty Silverado models will have access to the myChevrolet trailering phone app and customers will be able to add the Advanced Trailering System, which will allow drivers to use the system in the vehicle.
Chevy Ups the Ante in the Truck War with the 2019 Silverado 1500