Eight people are being sent to jail in Japan for selling fake Brembo brake covers.The surprising thing according to Brembo is that they don't make brake covers.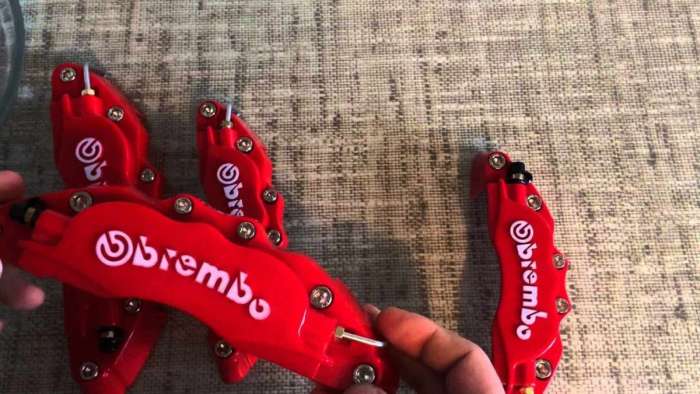 Brembo is reaching out to car lovers who may be snowed into buying fake Brembo brake caliper covers. The company wants to stress one key fact. All Brembo plastic brake covers must be fake because Brembo doesn't make brake covers.
Brembo is known world-wide for its incredible brake systems. According to its website, high performance vehicles like
Chevrolet Corvettes
, Ferraris, Aston Martins, Audis, BMWs, Cadillacs, Jeeps, Lamborghinis, Lincolns, Maseratis and Mercedes all have used Brembos.
Warning about Fake Brembo covers
Beware of Fake Brembo Brake Covers