The 2018 Major League Baseball All-Star Game was held last night in Washington and Houston Astros 3rd baseman Alex Bregman was named the Most Valuable Player - an award that comes with a 2019 Chevrolet Camaro SS that he is giving to his mother.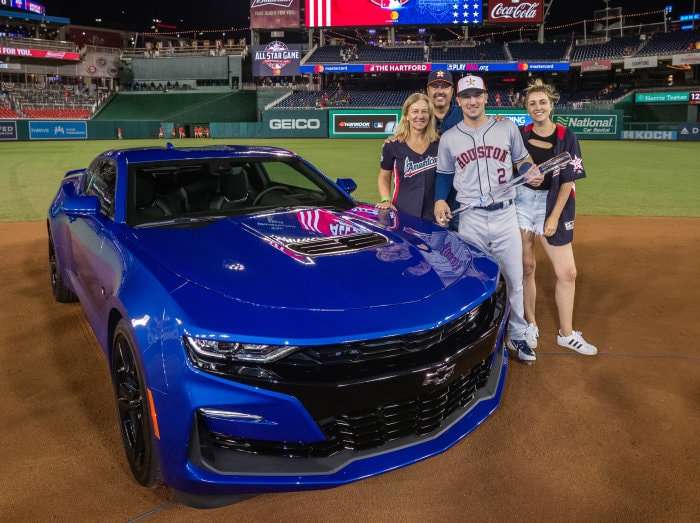 Each year, Chevrolet gives the player who is named the Most Valuable Player in the Major League Baseball (MLB) All-Star Game a new car or truck. Last night, the American League and the National League squared off in the 2018 All-Star Game and when the game was over, Houston Astros third baseman Alex Bregman drove home with the MVP award in a brand new, restyled Chevrolet Camaro SS coupe.
Bregman's Big Shot
The 2018 MLB All-Star Game went into extra innings when the score was tied at 5 at the end of the regulation. Alex Bregman came to the plate hitless in his first two appearances, but he was able to use his at-bat in the 10th to hit a big home run. This put the American League up 6-5 and that gap would stretch to 8-5 when George Spring (also of the Astros) hit a home run and when Jean Segura scored on a Michael Brantley sacrifice fly ball.
MLB All-Star MVP Wins a 2019 Chevrolet Camaro SS for His Mom