Chevrolet Performance introduced the eCOPO concept drag car at SEMA last year but last week, the all-electric Camaro made its first run in public and it did not disappoint – running a 10.142 at 130 miles per hour running on partial power.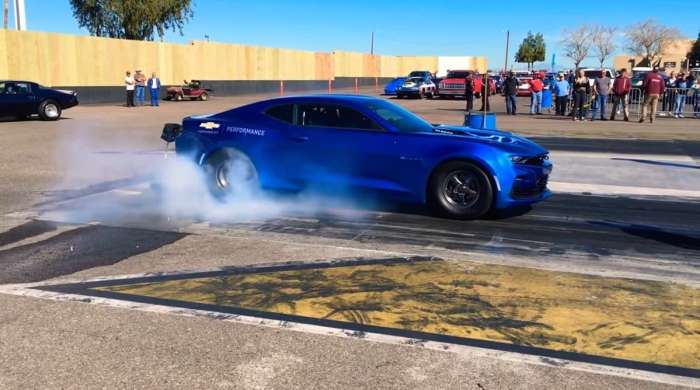 While it is purely a concept car right now, General Motors believes that electric propulsion is the future of the automotive industry, so the Chevrolet Performance division cooked up an all-electric version of the COPO drag racing package called the eCOPO. The eCOPO debuted last year at SEMA as the company showed that it can make quick cars with modern technology while also introducing what many people believe is the future of the automotive world.
While it was interesting back then to read about the eCOPO and to see it on display, it is a drag car and track action is what we all wanted to see. Fortunately, Chevrolet Performance had the car at the track recently and one YouTube caught the first public run by the all-electric Camaro.
eCOPO Details
In case you aren't familiar with the eCOPO, here is a quick rundown.
Electric Chevrolet Camaro eCOPO Race Car Runs 10.14 in Public