Chevrolet is releasing a new ad campaign featuring the 2019 Chevy Silverado and the LEGO 2 movie. Here's why Chevy believes the tie-in will help.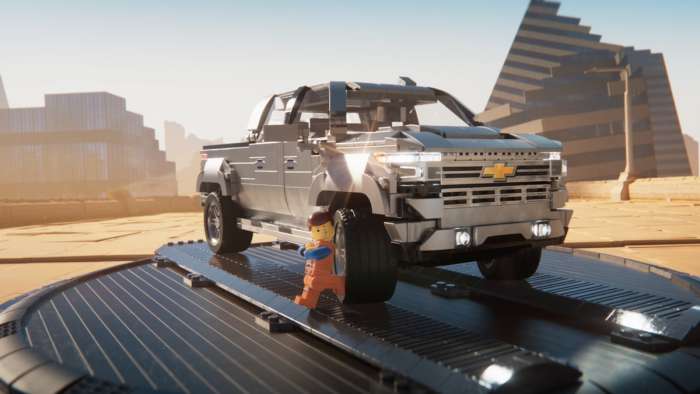 I wondered why Chevrolet was featuring a full-size
2019 red Chevrolet Silverado
built out of LEGO bricks at this year's round of auto shows and now we have our answer. The LEGO Silverado took 18 Lego Master Builders 2000 hours to assemble, using 334,544 LEGO bricks. It debuted at the North American Auto Show in Detroit and will also be featured at the Chicago Auto Show.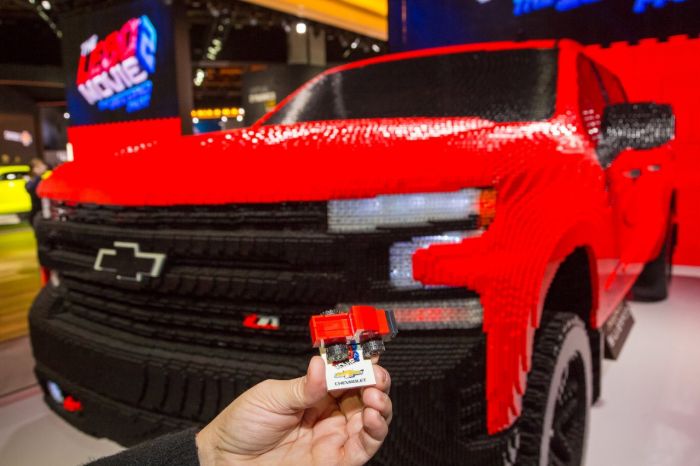 Why Chevy is Teaming Up with LEGO to Market the 2019 Silverado