The mid-engine Chevy supercar rolled through the parking lot of the annual museum "bash", marking the first appearance of this type.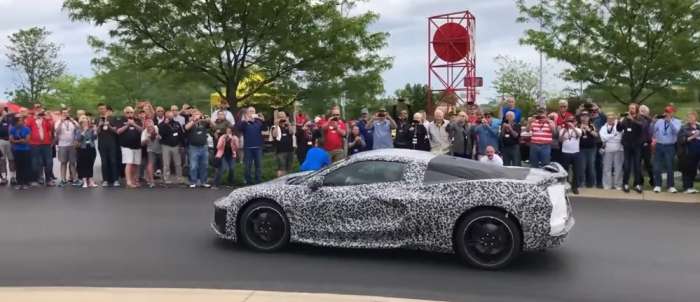 The mid-engine
Chevrolet
Corvette might just be one of the worst-kept secrets in recent automotive history, so when Mary Barra arrived at the
Stephen Siller Foundation
gala in New York City in a camouflaged C8, it wasn't a huge surprise. Well, it was a huge surprise that General Motors chose to finally acknowledge the existence of the program in such a manner, but the long-awaited announcement that the next generation Corvette is on the way – and it has a mid-engine design – came as no surprise to anyone.
C8 Corvette Revs and Races Away for the Museum Crowd (Video)