The new Corvette has really taken the world by surprise with its performance and the sporty appearance and for good reason, but the car does not have a perfectly symmetrical appearance due to its side view mirror setup.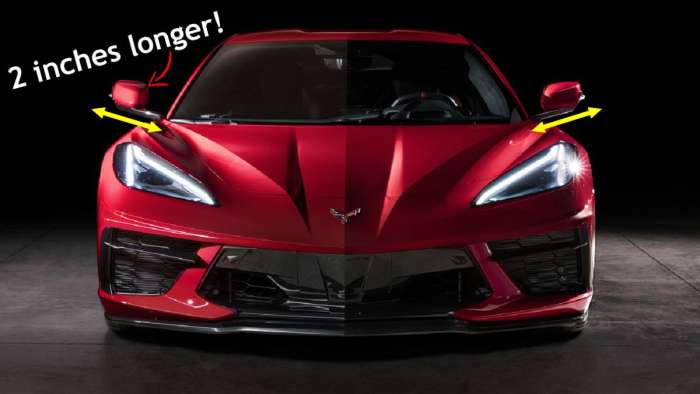 The 2020 C8 Corvette
is an absolutely amazing looking machine and the more time goes on the more we learn about it. The performance of the car speaks for itself and with the
latest leak of performance specs
we know this car is going to be just as beastly as it is beautiful. There are a lot of pieces of information missing about this car and every now and then we get dropped a new tidbit of info that helps us see the full picture but the latest one is kind of strange.
The 2020 C8 Corvette Has Different Sized Side View Mirrors And Here's Why