The 2020 C8 Corvette is almost here but before you put your order in let's talk about the pros and cons of the new redesigned mid engine Corvette.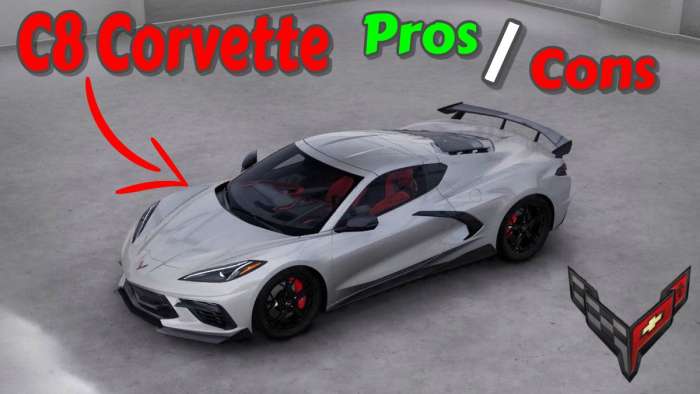 The all new
C8 Corvette
from Chevrolet has really mixed things up over past iterations of the Corvette. After the July 18th reveal date the car has been met with very high praise but that doesn't mean it isn't without naysayers. The Corvette has always been front engine rear drive and due to that fact there are many purists out there that don't think Chevrolet should have changed the layout to mid engine.
The Pros Of The 2020 C8 Corvette
The C8 Corvette
has a staggeringly large list of pros so we're going to keep it simple and stick to the main talking points.
The Pros and Cons of the 2020 C8 Mid Engine Corvette Stingray