The 2020 C8 Corvette is all the rage right now but let's not forget about the huge performer that is the C7 Corvette, especially since GM is offering a large discount opportunity with it. Here's how you can save almost 10k off of the 7th generation Corvette.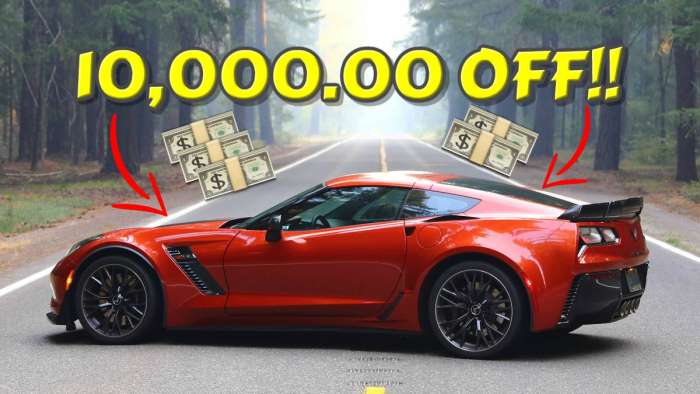 Corvette enthusiasts will be able to get their hands on a C7 Corvette for a fraction of the sticker price now that the
2020 C8 Corvette Stingray
has been revealed. GM is selling the C7 models with a discount that almost hits $10,000. The exact discount a
C7 Corvette
buyer will get will be determined by the carís configuration and specs, which can be combined with Chevrolet's $3,000 loyalty discount that has been around for a few months now.
This Is How You Can Get A C7 Corvette For Almost $10,000 Off The Sticker Price