For those of you who like to "row your own gears" I have some bad news. There will be no manual transmission for the 2020 C8 Corvette.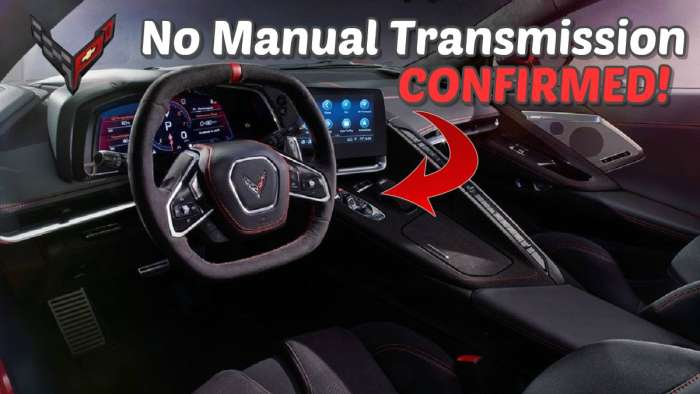 For those of you hoping to get a chance at having a manual gearbox available for the new
2020 C8 Corvette
, it looks like all hope is lost. Tadge Juechter has gone on record and given a few reasons as to why the stick shift will not be finding its way into a
C8 Corvette
. Juechter says only about 15 percent of
C7 Corvettes
were optioned with the 7-speed manual. Tadge stated "Every year it goes down, down, down, down."
Why This Is A Big Deal?
No Manual Transmission For The 2020 C8 Corvette Confirmed By GM Engineer Tadge Juechter